Roof Washing Little River, SC
Searching for Little River Roof Cleaning Near Me?
Have you been looking for a roof cleaning Little River, SC? If yes, please look no further than our experienced roof washing experts from Southern Coast Power Washing. We offer comprehensive roof washing Little River, SC in Little River, and the surrounding areas. Our knowledgeable and experienced technicians are trained to provide top-notch roof power washing, roof pressure washing, and roof soft washing services. We use gentle and effective cleaning methods to bring out the best in your roof without leaving you with extra expenses.
Our company is veteran-owned and family-operated. And since the start of our operation at the end of 2018, we have been providing 5-star-rated services to our awesome customers. We are here to serve the people of Little River all year round.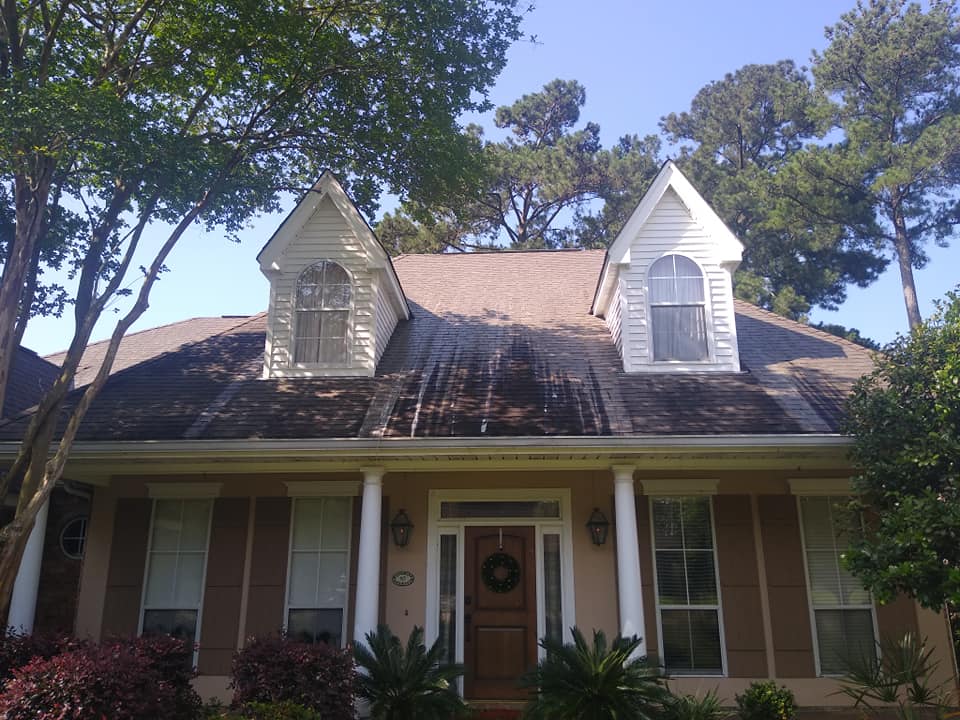 Roof Cleaning Little River, SC Residents Trust
We have the right tools and products to handle roof materials of all types and textures. We recommend hiring a world-class roof cleaning service provider like us to remove stains from your roof. Stains can reduce your roof's integrity and cause water leaks into your property. Our professionals are well-versed in getting rid of dirt, grime, moss, and mold, and all our products are environmentally safe.
The importance of a roof cannot be understated, as it serves as a barrier to the outside environment, such as rain, sunlight, and snow. Unfortunately, when dirt, grime, moss, or mold build up on roofs, the materials can become damaged, leading to water leaks. To prevent this, a roof washing company can be invaluable in providing their services to keep roofs in top condition. Here at our company, we make sure that your roof is free from any build-up that can cause lasting damage.
What You Can Count On!
Why SCPW is the best
Try Carolina's Best Exterior Cleaning Risk Free Today!
We Guarantee 100% Satisfaction Or Your Money Back!
Look No Further for Little River Roof Washing Near Me
Moss, a non-flowering plant, can significantly threaten your roofs. It usually occurs in colonies, which can quickly eat deep into your roofs and make them vulnerable to wind and water. Our roof cleaning company includes thorough moss removal in your roof cleaning services to increase its durability. We also provide professional house washing, pressure cleaning and more!
Little River is a small city in Horry County, SC, with almost 10,000 people. It is known to be a fishing village that offers a variety of local activities and attractions, including Little River inlet, where you can enjoy fishing and sightseeing. Little River is an excellent destination for anyone looking to experience the beauty of the South Carolina coast. With its abundance of seafood restaurants, marinas, and attractions, it will surely be a memorable vacation. Check out Crab Catcher's On The Waterfront for a simple seafood, steaks, and sandwiches menu. What's more? A patio dining option is available.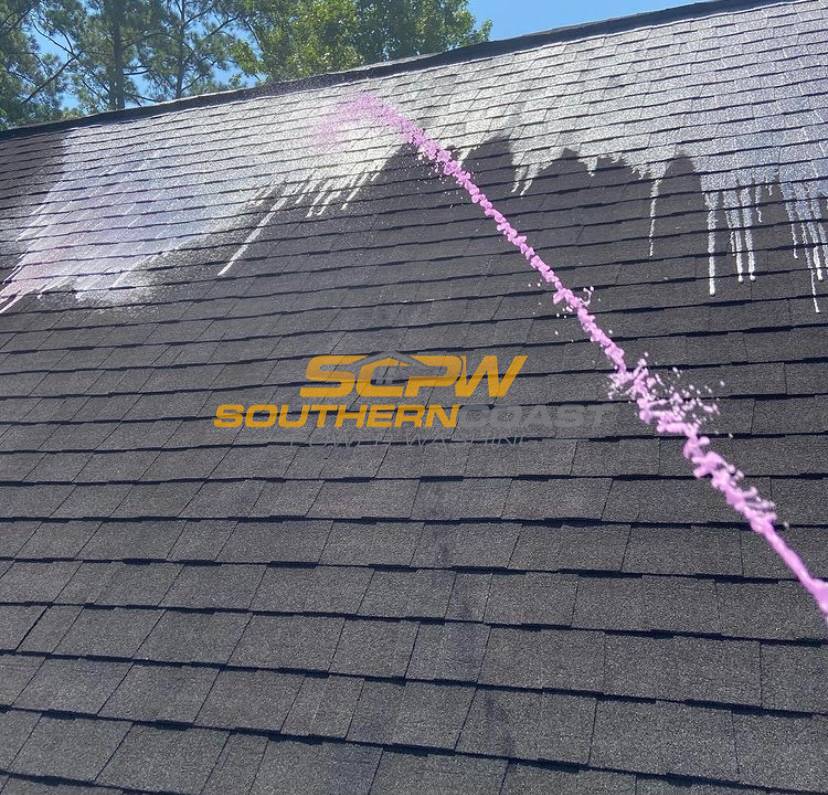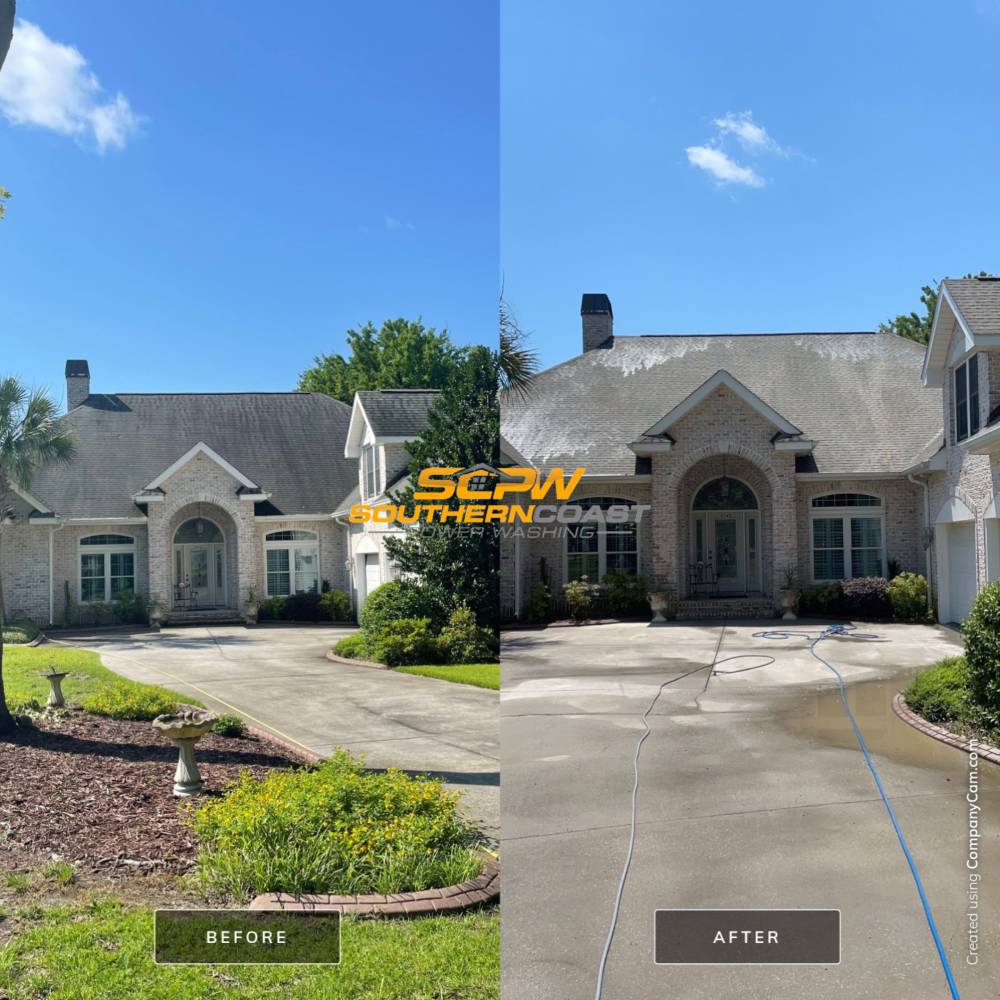 Call Today for Roof Soft Washing in Little River, SC

If you need reliable roof washing Little River roof cleaning near me, don't hesitate to contact Southern Coast Power Washing. We will design a customized cleaning schedule for you and help extend the lifespan of your roofs. Our experts understand the importance of keeping your roof in top condition. We also guarantee that our services comply with local regulations. We are also happy to answer any questions regarding our roof cleaning services. Contact us now and get a free, no-obligation quote for your roof washing near me project.
Testimonials
RAVING REVIEWS!
Try Carolina's Best Exterior Cleaning Risk Free Today!
We Guarantee 100% Satisfaction Or Your Money Back!