A home pressure washer is a powerful machine that can be used to clean driveways, decks, cars and more! This brief will provide you with all the information you need to know before purchasing your own machine.
What to Look for in a Home Pressure Washer?
When shopping for a home pressure washer, there are several things you should keep in mind. First, consider the power of the machine. More powerful machines will be able to clean more quickly and efficiently. However, they may also be more expensive.
Next, think about the features you need. Some pressure washers come with different attachments and accessories that can be used for different cleaning tasks. Make sure to get a machine that comes with the attachments you need.
Finally, consider the price. Pressure washers can range in price from a few hundred dollars to over a thousand dollars. It is important to find a machine that fits your budget.
Now that you know what to look for in a home pressure washer, it is time to start shopping! Be sure to compare different models and prices before making your final decision. With a little research, you are sure to find the perfect machine for your home cleaning needs.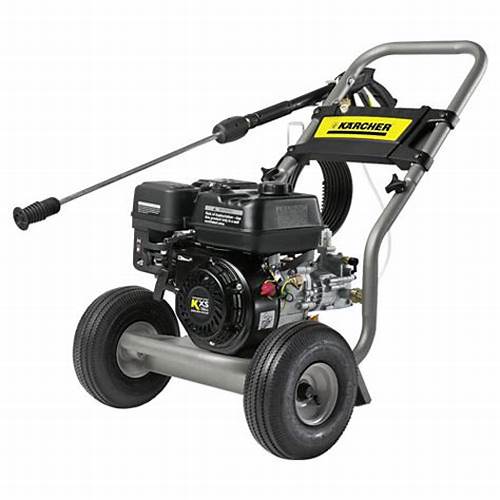 When it comes to cleaning your home, a pressure washer can be a lifesaver. Here are just a few of the benefits of using one:
Speed: A pressure washer can clean surfaces much faster than traditional methods like scrubbing or using a hose.

Efficiency: A pressure washer can reach tight spaces and corners that are difficult to clean with traditional methods.

Versatility: A pressure washer can be used for a variety of cleaning tasks, from washing the car to removing dirt and mold from the deck.

Cost-effective: A pressure washer can often be used to replace expensive and time-consuming traditional methods like hiring a professional cleaner.
So, what are you waiting for? Invest in a home pressure washer and start enjoying all the benefits it has to offer!